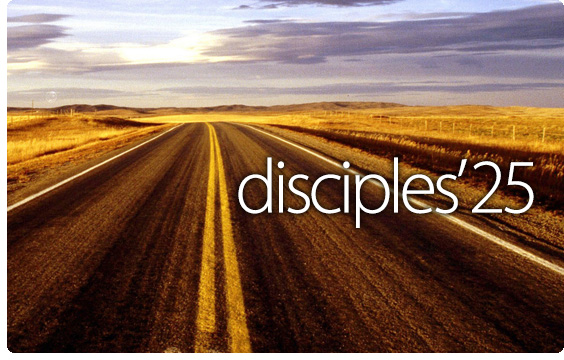 Scriptures. Deuteronomy 6:4-5; Genesis 1:1; 1:26 ("us"); Isaiah 6:8 ("us"); 2 Thessalonians 2:13-14
Application. Encourage them that even though the Trinity is impossible to understand completely, we know it is true because it is what the Bible teaches us. God is too great for our minds to comprehend completely.
Activities. Spend time in prayer with them simply praising God for His greatness.
Truth to Teach. As Christians, we worship only one God. But God is made up of three Persons: God the Father, God the Son, and God the Holy Spirit. Therefore, God is three Persons, but He is only one God.
Click to download a guide of basic Christian beliefs for a new disciple.
Disciples 25 is listed online with four teaching and application steps below: