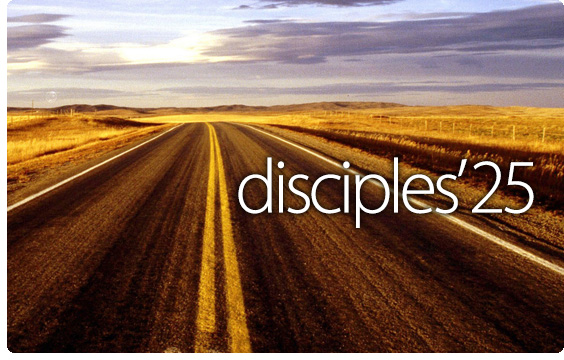 Scriptures. Acts 5:3-4; John 16:13-14; see others below
Application. Talk with them about how the Holy Spirit works in our lives. He speaks to our hearts (Acts 28:25), He teaches us God's Word (John 14:26), He gives us power to witness (Acts 1:8), He intercedes for us when we pray (Romans 8:26-27), He gives us gifts for ministry (1 Corinthians 12:4-11), and He convicts us of sin (1 Corinthians 2:11).
Activities. You might encourage them to keep a journal about how the Holy Spirit is working in their life each day. Encourage them to spend time at the end of the day thinking about how the Holy Spirit had led them and spoken to them during the day.
Truth to Teach. The Holy Spirit is fully God, also. He is the presence of God living in us.
Disciples 25 is listed online with four teaching and application steps below: