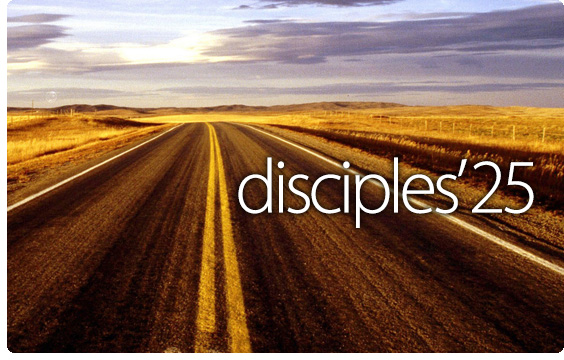 Scriptures. Matthew 22:37-40; John 13:1-17, 34-35; 1 Corinthians 13
Application. Encourage them to think about ways they can show God's love by serving the people around them. How can they serve in their community? How can they serve in their church?
Activities. Take advantage of an opportunity to serve alongside them. Model what it means to love God by serving others. A good place to begin would be by going out of your way to serve the person you are discipling.
Truth to Teach. The two greatest commandments are to love God and to love each other. Our love for God will be reflected in the way we love and show others. We show God's love most clearly when we are serving others.
Disciples 25 is listed online with four teaching and application steps below: