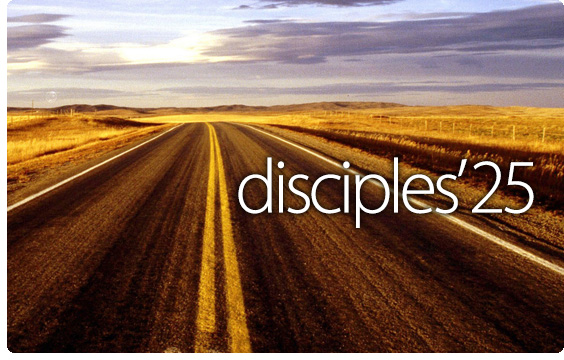 Scriptures. Matthew 28:16-20
Application. Challenge them to lead three people to Christ and then teach those people how to follow Christ.
Activities. Review what you have done in their lives to help them understand what it means to be a disciple of Christ. Then encourage them to begin doing the same thing in someone else's life.
Truth to Teach. God commands all Christians to be involved in a global plan of making disciples in all nations. This means that we are commanded to reproduce our faith into the lives of those around us, leading them to know the love of Christ and follow Him as the Lord of their lives. Making disciples involves sharing the Gospel, leading people to be baptized in the church, and then teaching them to obey everything Christ commands us.
Disciples 25 is listed online with four teaching and application steps below: