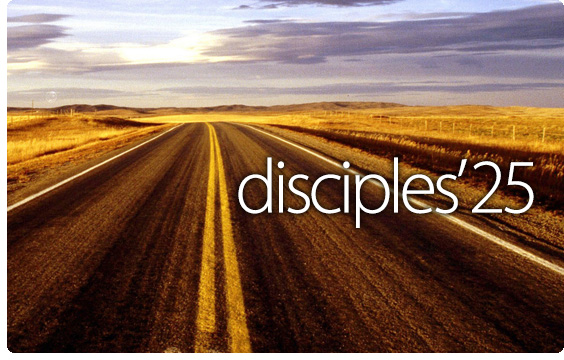 Scriptures. 1 Thessalonians 4:16-17; 5:1-4; Acts 1:11; Matthew 24:44
Application. Encourage them to think about how anticipating the second coming of Christ affects the way we live every day. If we knew he was coming back tomorrow, how would that change how we live today?
Activities. Make a list of things we might do if we were expecting a guest to come to our home. Then help them think about how they can do spiritual things to prepare for Christ's coming.
Truth to Teach. The New Testament teaches that Jesus Christ is going to come back one day in glory. His coming will be visible and triumphant, and he will come to raise the dead and judge the world. Only God the Father knows when this may happen, but the church is eagerly awaiting His return.
Click to download a guide of basic Christian beliefs for a new disciple.
Disciples 25 is listed online with four teaching and application steps below: