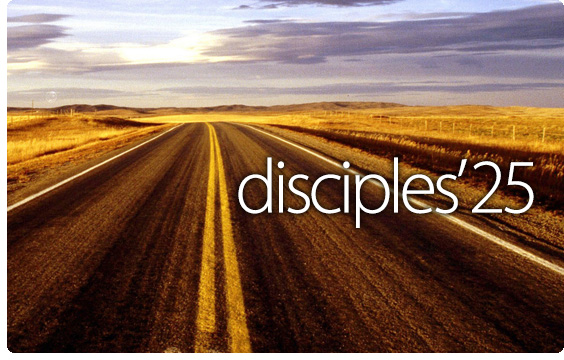 Scriptures. Romans 12:1; 1 Corinthians 6:18-20; Nehemiah 12:27-47
Application. Encourage them to think about ways they can worship God on a daily basis, not just in times of prayer or Bible study, but in their everyday actions.
Activities. Gather together with them in a church for corporate worship, and then after you leave talk with them about how our worship doesn't stop when we leave church; it continues with the way we live our lives.
Truth to Teach. Our lives were created to worship God through obedience and holiness. Though we gather together as a church corporately for worship, we don't have to come to a place in order to worship. Instead, our bodies are the temple of the Holy Spirit, and so everything we do to honor God is an act of worship.
Disciples 25 is listed online with four teaching and application steps below: