RIDGECREST WOMEN
Ridgecrest Women exists to engage women of all ages and life stages to bring the lost to know Christ, grow the believer in Christ, and live abundantly through Christ seven days a week: at home, work, and play.
Bible Study
Whether you have been studying God's Word for six weeks or sixty years, there is an opportunity for you to go deeper in your walk with God through His Word! We long for you to be rooted and built up in Him, and offer a wide array of Bible Study options from which to choose.
Flourish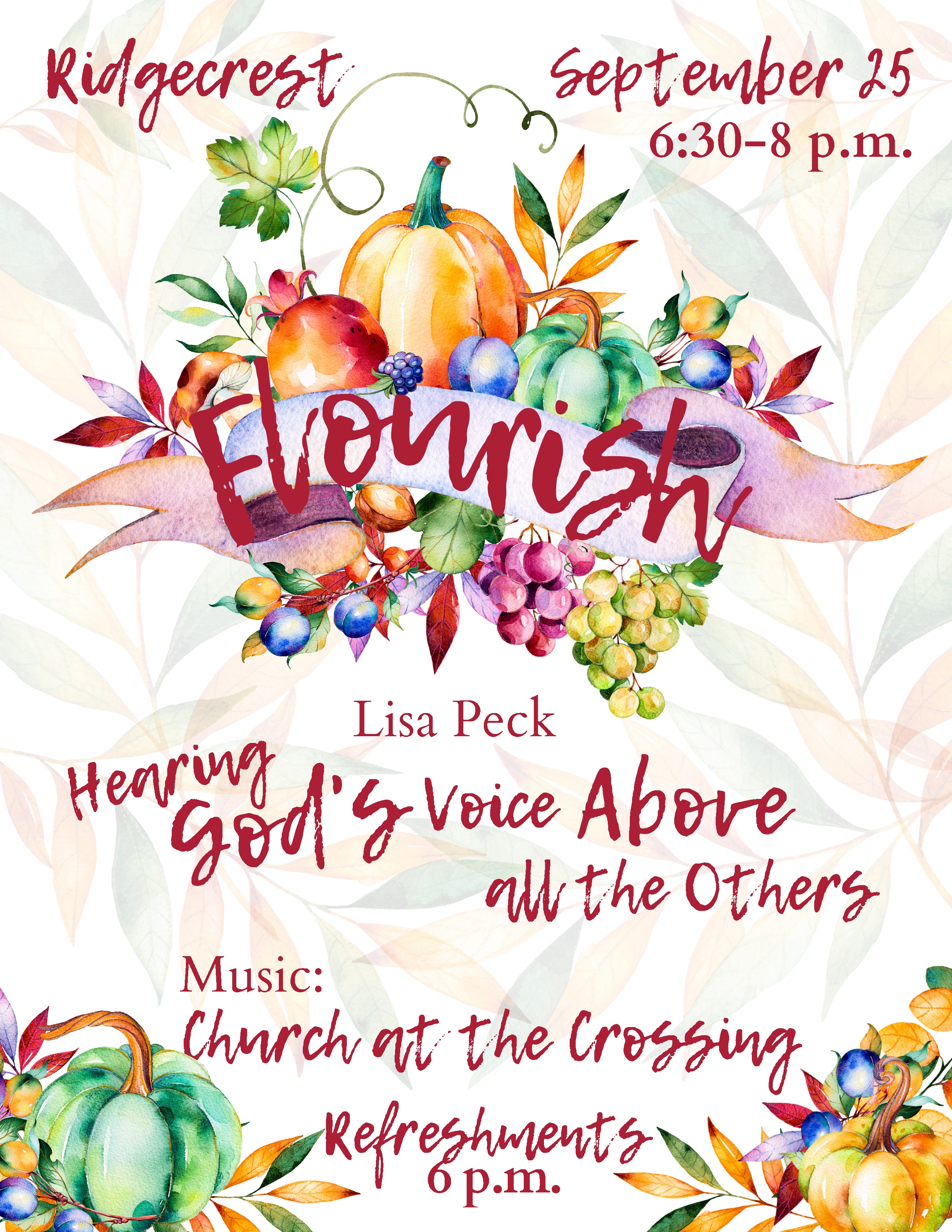 Sunday Ladies Bible Study - 9:45 am
Location
Study
Facilitator
Average Age
Parlor
Ongoing
Melody Turner
29
D110
Ongoing
Tommie Hulsey
48
RFC Meeting Room
Ongoing
Margaret Kennedy
All Ages
D111
Ongoing
Faye Hillman
All Ages
Senior Adult
Location
Study
Facilitator
Average Age
C101B
Ongoing
Barbara Vann
74
C103
Ongoing
Martha Sue Hall
76
C102
Ongoing
Annette Granberry
79
C105A
Ongoing
Nadine Watkins
81
C105C
Ongoing
Barbara Tomlinson
86
Mentoring
Titus 2:3-5 outlines the responsibility of older women to train younger women by example of godliness. It is our desire to carry out this mandate!
SoulSisters
The biannual mentoring program offered in the Fall and Spring is hosted by a team of six mentors who conduct a Bible study, provide dinner, and carry out various demonstrations while engaging in fellowship and encouragement to eight mentees. The group meets in a different mentor's home on Monday nights for six weeks and culminates the seventh week with husbands joining the festivities. Check back soon for details on a Spring session of SoulSisters.
Ministry/Local Mission Opportunities
There are many opportunities for Ridgecrest Women to meet the needs of others right here at home. Listed below are just a few. Please visit the "Missions" tab above to explore other ministry/mission opportunities! For questions regarding specific ministries, please contact .